how to ENSURE YOUR PROPERTY IS SECURE DURING LOCKDOWN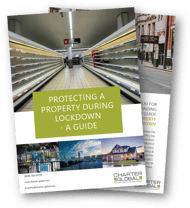 This exhaustive guide has been created to help businesses, consultants and individuals alike understand the increased physical security risks there are associated with the Covid-19 Lockdown, and what they can do to mitigate these risks.
Increased risks as a result of Lockdown
The sectors and applications that are most affected
Suggestions of security solutions based on the identified risk
A link to schedule a video call to discuss your specific security requirements.
To download your copy, simply complete the form on the right.
Not quite what you're looking for? Return to www.charter-global.com